Our School Visitor Pass System allows your educational establishment to issue every visitor with a unique pre-numbered pass to wear for the duration of their visit to your site.
Each visitor's details are transferred through to the fire register backing sheet ensuring your establishment ise compliant with current HSE recommendations for keeping an up-to-date fire register.
A security discreet sheet is situated between the visitor pass and the fire register to keep visitor details confidential.
Accident/Incident Systems
Our Accident/Incident system allows you to record any accident or incident that occurs to a pupil which has resulted in their requiring treatment.
The system also provides a tear-off slip for the pupil to take home and provide their parent/guardian of the accident/incident details including any treatment they received.
These are available as an overlap system or in a pad format most typically A5 or cheque book style size.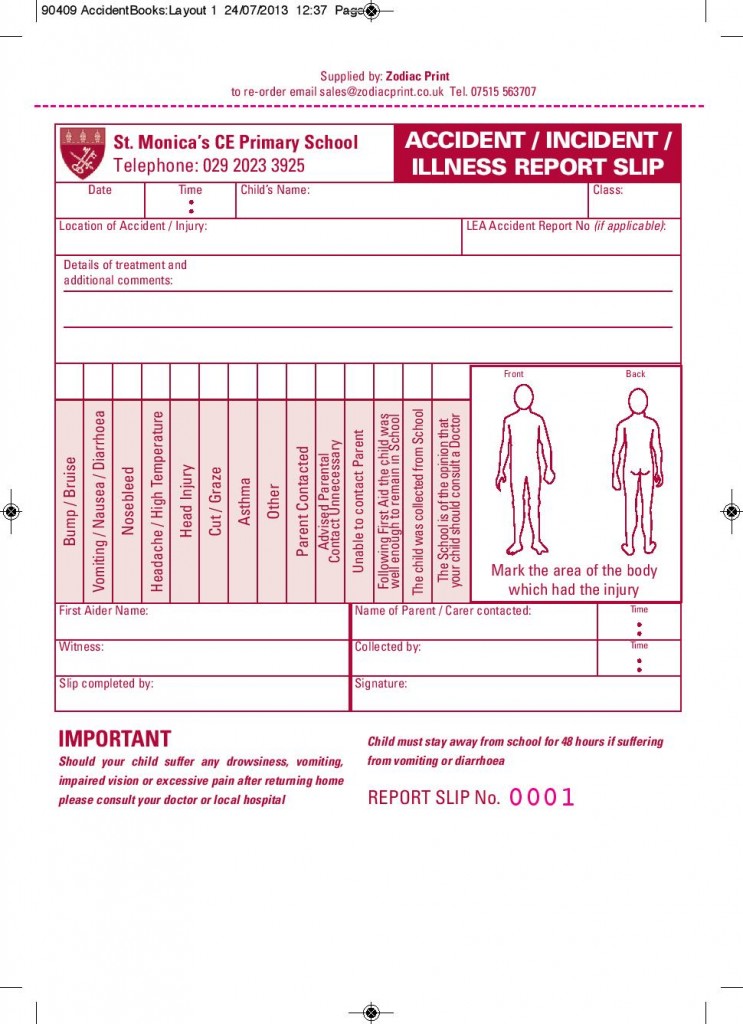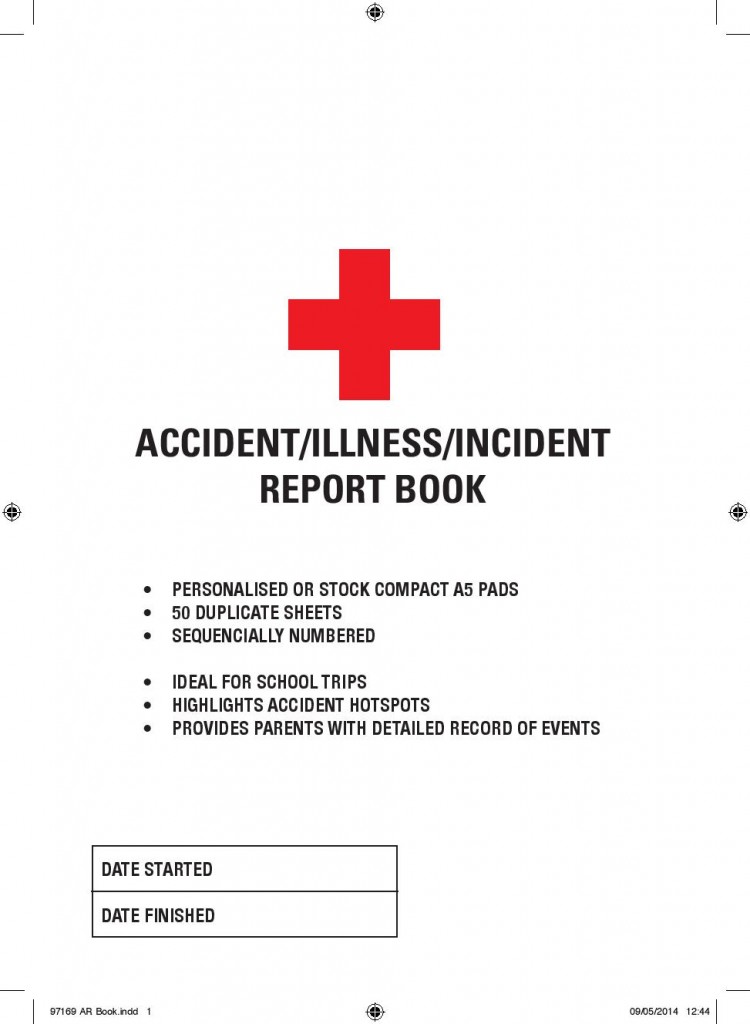 Authorised Absence System
The Authorised Absence System is a two-part form giving details of the reason for the pupil's absence from school; a tear-off slip leaves the premises with the pupil while the duplicate record recorded underneath is retained for the educational establishment's records.
Other School Products
Zodiac Print can also supply your educational establishment with all other printed systems including Late Comer Systems, Behaviour Reports, Contractor Passes and Cash Collection Envelopes.
We also supply a comprehensive range of accessories including printed lanyards, plain lanyards, clips, wallets, ID card holders and many more to accompany your system.
Find out more…
Contact Zodiac Print for further details and a tailored quote
T: 07515 563707
E: Sales@ZodiacPrint.co.uk